5. Clever bath panel storage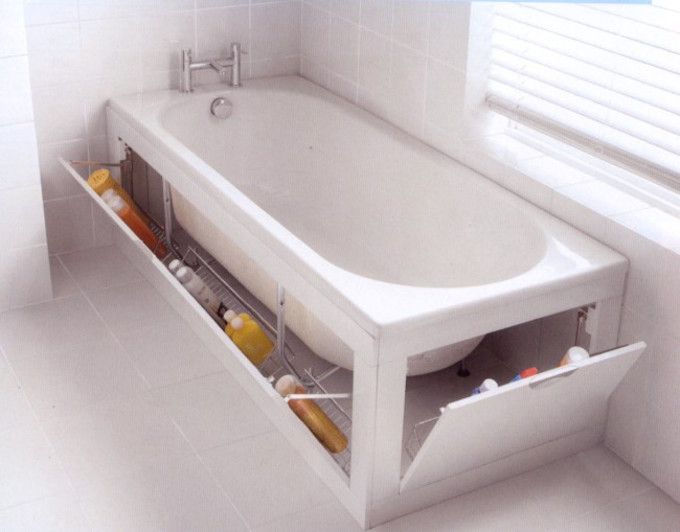 There are bath panels and then there are bath panels.
Victorian Plumbing's Stowaway bath panels are so unique. Not only do they provide you with more storage, but they make everything easy to access whilst being unvisible to the human eye.
We definitely want one – do you?
6. Suction cup shower storage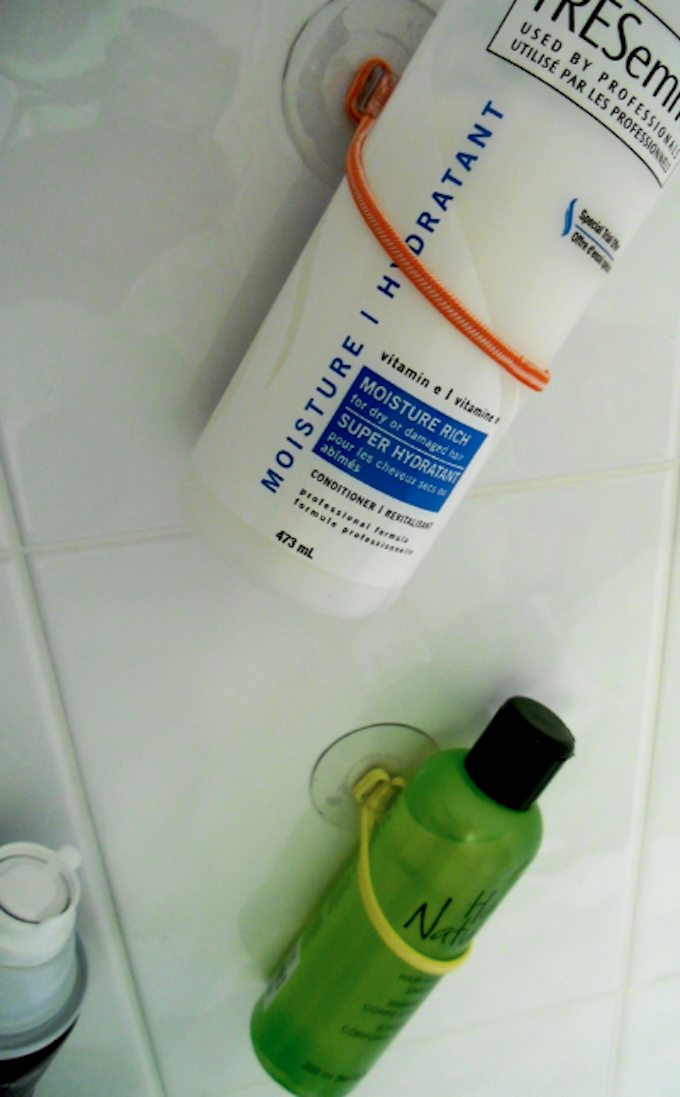 Bathroom storage ideas don't get much cheaper than this.
If you're looking for a simple solution for your shampoo, shower gel and conditioner, this suction cup idea from Dollar Store Crafts could be perfect for you.
All you need are some suction cups and hair ties – it really couldn't be easier.
Toiletries storage
More toiletries than you know what to do with? Our bathroom storage ideas have you covered! Check them out below.