3. Bathroom storage ideas for the kids' toys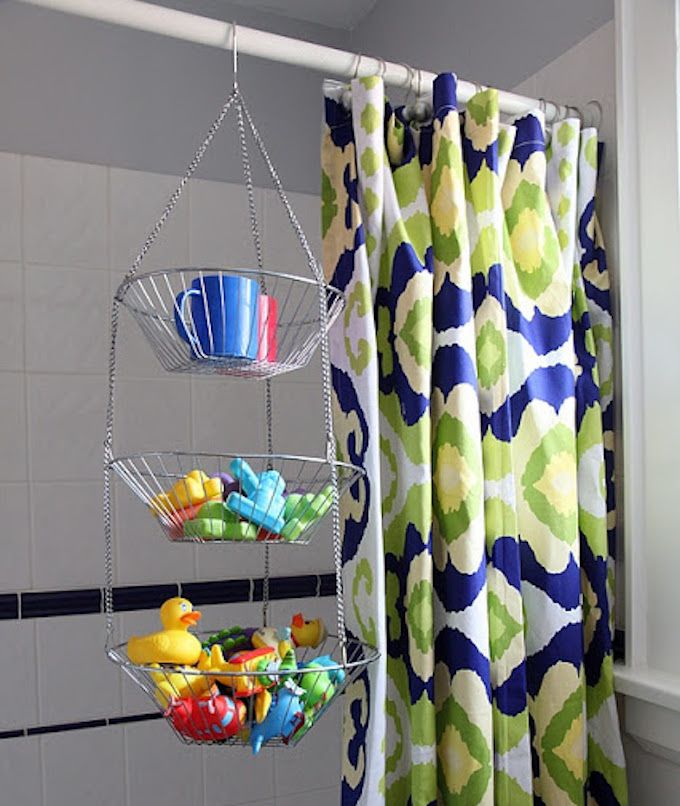 Whilst we're on the topic of tiered baskets, why not create a new bathroom storage system for the kids' toys using hanging baskets? This will keep everything out of the way, and also enable the toys to drain, preventing mould and nasty smells.
4. Hanging toiletries organiser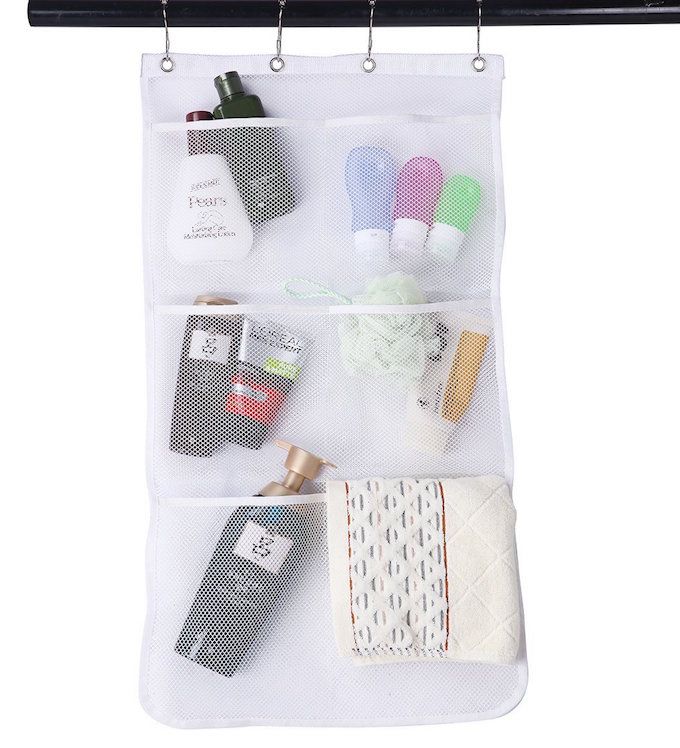 Are you inundated with toiletries? What you need is a hanging shower organiser.
Just like a classic over-the-door organiser, it has separate pockets to keep all your toiletries nice and tidy.