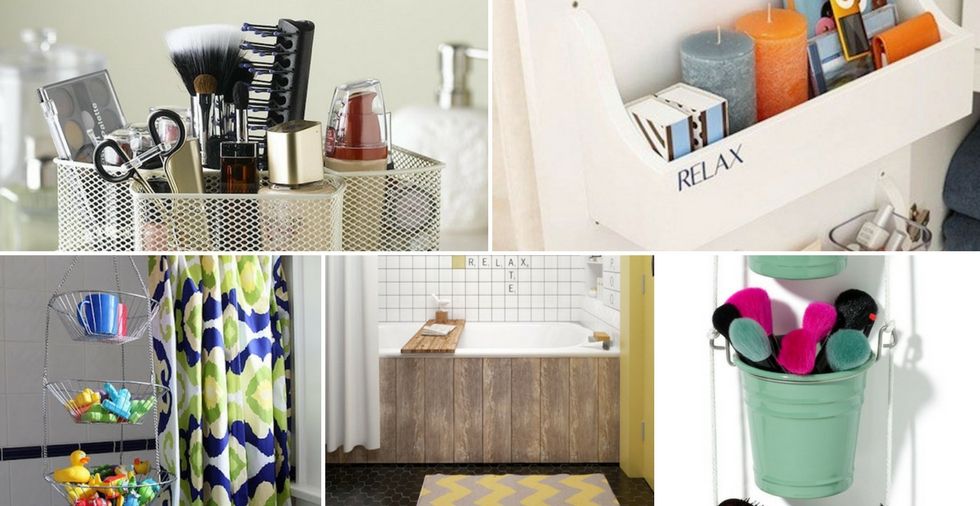 Messy bathroom? What you need are our brilliant bathroom storage ideas. We have solutions for spaces big and small which will help you get your cluttered bathroom looking tidy and organised once and for all!
Want the bathroom you've always dreamed of? You can get it! All you need to do is make a few simple changes. Transform your untidy bathroom today with these top bathroom storage ideas.
Bathroom storage ideas for your bath & shower
Share the bathroom with a few people, and toiletries can soon get out of control. We're sharing some great ways to keep everything organised and tidy below – check them out!
1. Over-the-bath shelf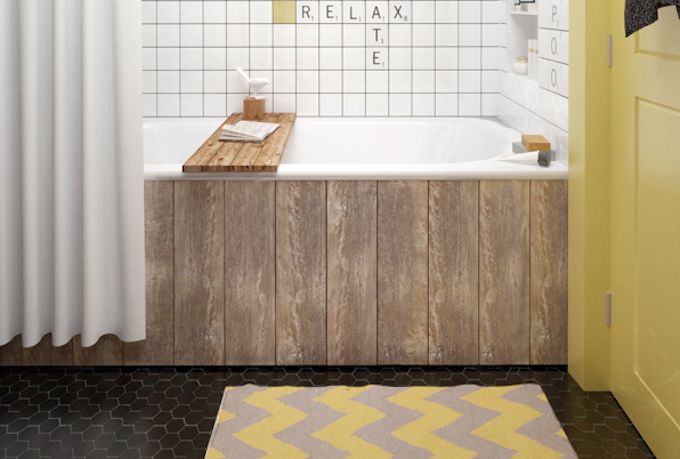 Over-the-bath shelves are all the rage, and it's no wonder! Not only do they provide a practical, out-of-the-way solution for storing toiletries, but they also look pretty.
Pick one up today and your bathroom will be well on the way to being Pinterest-worthy.
2. Fruit & veg stand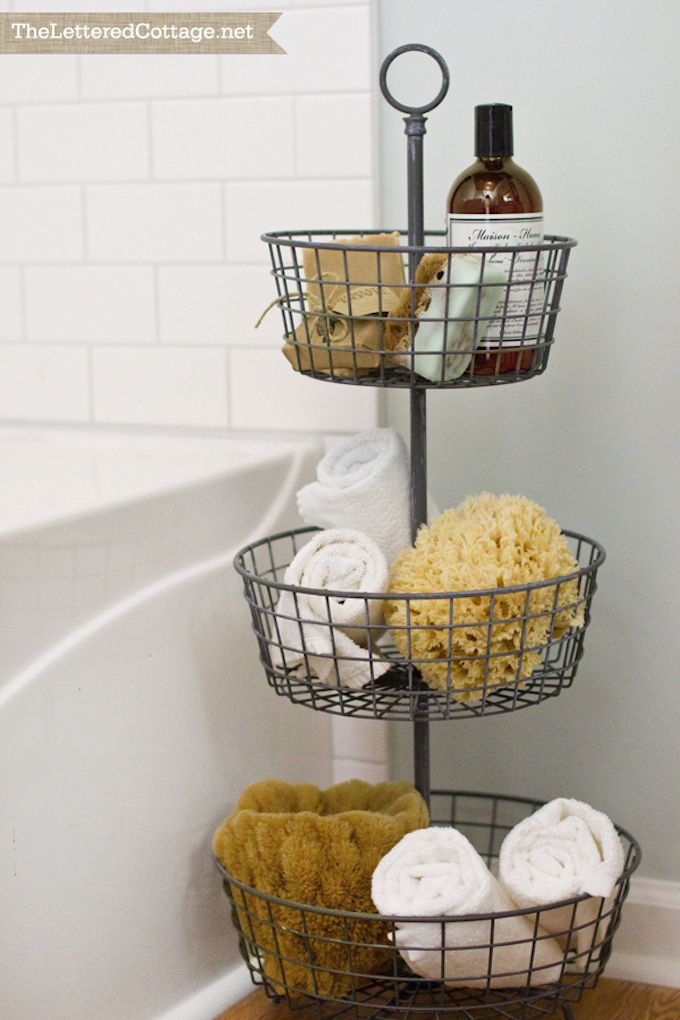 No shelf space? Invent some of your own using a tiered storage basket.
These can either be placed on the floor by your bath, or on the bath ledge if you have room. They're a wonderful way to organise some of your more aesthetic-looking supplies and requires very little work.