Learning self-defense techniques or creating a Medical ID on your iPhone are all things you hope to never have to use; however, it provides you with peace of mind to be prepared. Many of us love to hike or enjoy the beauty of nature and being prepared for any emergency with wilderness survival tips is just as important. Cool stuff, cool stuff, cool stuff
With an estimated 50,000 search and rescue missions every year, it's a fact that thousands of people get lost in the woods. Learning wilderness survival tips to help you find shelter, staying hydrated, or building a fire can mean the difference between life or death. Here are 11 wilderness survival tips to help you survive being lost in the woods.
1) First wilderness survival tip: How to tell a non-venomous bite from a venomous one.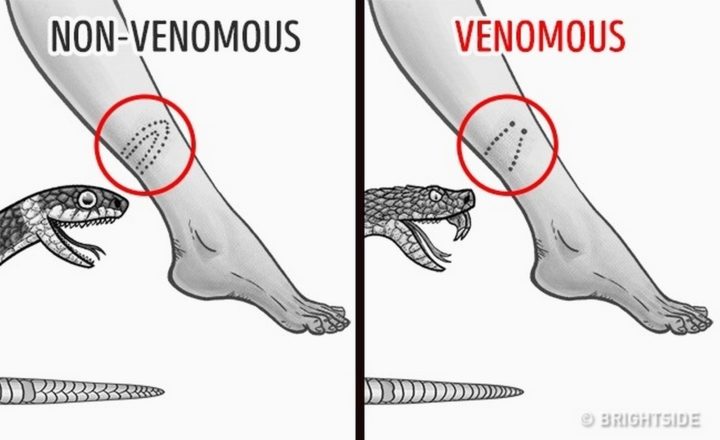 Not all snake bites are the same but knowing which ones are dangerous can prevent panic attacks. Here are 3 ways to identify a venomous snake vs a non-venomous snake:
Eyes: Non-poisonous snakes have round pupils but poisonous snakes have eyes with elongated pupils that look similar to cat pupils. 

Cool stuff, cool stuff, cool stuff

Body scales: Non-poisonous snakes will have a double row of scales that seem to overlap each other while poisonous snakes will have a single row.
Bite marks: Non-poisonous snakes will leave a double set of teeth marks while a poisonous snake bite will start with 2 distinctive holes.
2) Stuff your clothes with branches and grass to help stay warm.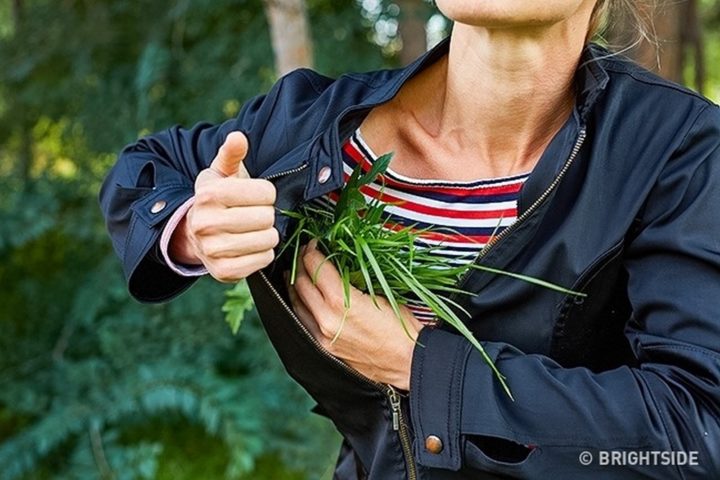 Leaves, grass, and tiny branches act as insulation and can help you stay warm when the temperature drops in the evening. Cool stuff, cool stuff, cool stuff
3) Make a DIY leaf compass with water, a leaf, and a needle.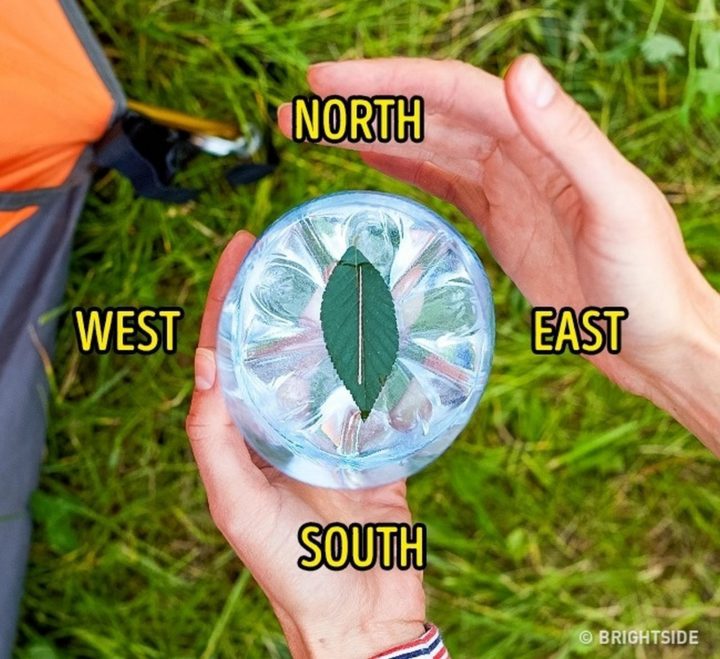 You're probably aware that it's easy to walk around in circles in a forest without realizing it. Help stay on course with a makeshift compass. Simply place a leaf in a glass of water. Then, magnetize the end of a pin or needle by rubbing it onto your clothes repeatedly for about a minute (or at least 100 times) and carefully place the threading needle atop the leaf. The magnetized end will point north.
If you spend a lot of time in nature, buying a compass is a good investment and they're very affordable. Here's a great compass from SharpSurvival: