7. Bathroom Storage Bins
Is your bathroom vanity a mess inside? Clean it up and organize it with a few storage containers! You can find a few at your local dollar store, Walmart or even Amazon!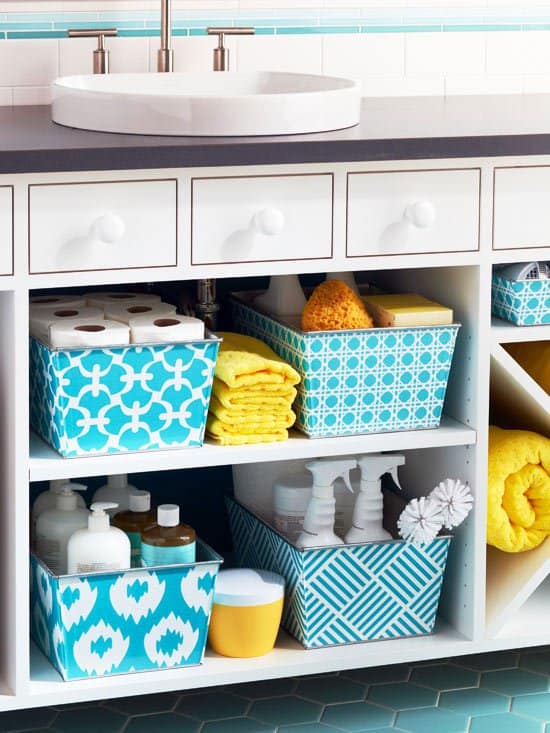 8. Organized Craft and Junk Drawer
Is your craft or junk drawer a disaster, overflowing and unorganized? I love having a pretty, organized space to work, don't you?  Clean up your drawers and create an organized space with these Martha Stewart Organizers or Interdesign Drawer Organizer!