5. Brilliant Ribbon Dispenser
Are you a crafter that has ribbon scattered everywhere? That is a pain, right? Check out this hack! You can store your ribbon on a paper towel holder! It is a great way to keep all your ribbon in one place and you can even use it to decorate your craft room! This paper towel holder will work perfectly!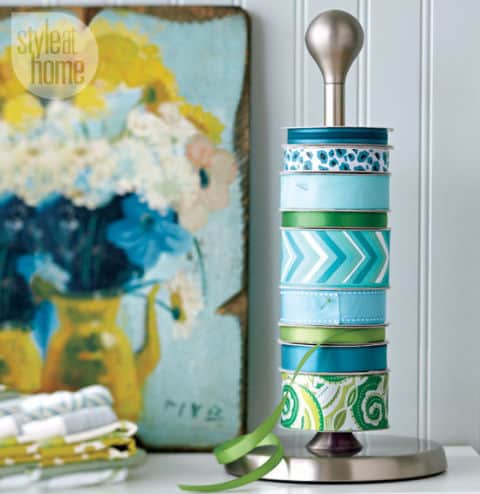 6. Kitchen Mason Jar Storage Containers
Are you looking to bring a little character into your kitchen and love mason jars? Check out this cute storage hack! You could make these mason jars yourself with a little bit of paint and a few labels!