Organizing your home really isn't that difficult if you have the right tools and a little bit of inspiration! Organizing is all about having the right kind of storage spaces. So how can you create the perfect organized space if you're on a tight budget or have limited space? We have the answer! Check out these 10 Storage Hacks To Make Your Home Look Professionally Organized!
You will be sure to love number 4. It is such a unique idea!
1. Ikea Rolling Cart
A rolling cart is a great addition to any part of your home! You can use it in the bathroom, kitchen, nursery, playroom, etc. We personally use our rolling cart in our small bathroom to hold our babies towels and bath soaps.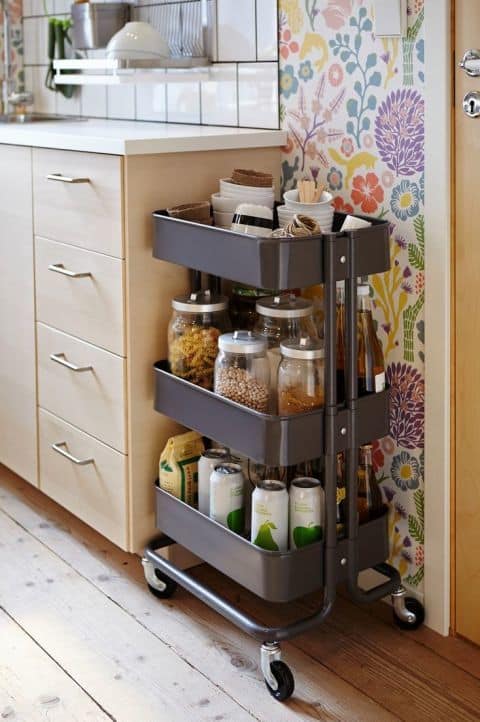 2. Pretty Pen Holder
Aren't these pen holders pretty? They make me want to run to Hobby Lobby right now and start crafting! These pen holders can be made from any size can and a little bit of pretty craft paper from your local craft store! It is a such a pretty storage hack instead of just throwing pens in a drawer.